The Affordable Housing Association of Indiana (AHAIN) is constantly working to progress the affordable housing industry through advocacy, collaboration, and education.
For 37 years, AHAIN has served as Indiana's premier association for participants in the affordable housing profession, including: builders, owners, developers, managers, non-profits, housing authorities, syndicators, accountants, architects, attorneys, bankers and companies that supply goods and services to the industry.
AHAIN's membership includes more than 100 management companies, 18,000 affordable housing apartment units and 85 associate members.
---
Advocacy
AHAIN staff and board members visit representatives in Indiana and Washington D.C. to discuss issues critical to affordable housing programs.
---
Collaboration
AHAIN works closely with USDA Rural Development, Indiana Housing & Community Development Authority, Indiana Quadel, and the Council for Affordable and Rural Housing to provide timely updates and educational events for providers in Indiana.
---
Education
AHAIN plans and facilitates numerous educational events throughout the year. Our featured event each year is the AHAIN Affordable Housing Conference and Annual Meeting in Central Indiana.
---
AHAIN is the only association that solely represents the needs of the affordable rental housing industry in Indiana, through education, networking, promoting professionalism, initiating the cooperation and exchange of information among our membership, relating important industry information, and encouraging ethical practices within the affordable housing industry. AHAIN is committed to providing a respected voice for its members, and it regularly meets with key members of USDA Rural Development, IHCDA, and HUD to discuss affordable multi-family housing in Indiana.
AHAIN is a State Affiliated Association of the Council for Affordable and Rural Housing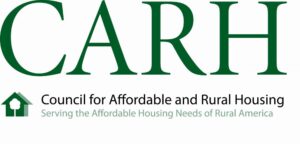 AHAIN is a member of the Indiana Affordable Housing Council (IAHC), Prosperity Indiana, Affordable Housing Tax Credit Coalition (AHTCC), and the National Affordable Housing Management Association (NAHMA).